The number of people worldwide who have recovered from COVID-19 is now 738,500.  These people now have some natural immunity to coronavirus.  The actual number of people recovered is certainly much higher than that because several recent studies have shown that about 50% of people with coronavirus have no symptoms.  These studies were in Los Angeles, the USS Roosevelt, a homeless shelter in Boston, Santa Clara County in California, and perhaps the most important was the entire country of Iceland which has done more testing than any other county.
Since most of the disease is spread by the asymptomatic carriers who don't even know they are infected, people assume they are the problem and they should all be quarantined.  But keep in mind that if those numbers hold true over time, it means that half of the people they infect will never get sick.  Those people are a huge step toward having a natural herd immunity to COVID-19.  If we lock them all up, we'll never develop herd immunity and this pandemic will persist until there is a vaccine. If there is ever a vaccine. Nobody knows when that will be.  A recent study showed there are already more that 30 strains. The more strains, the more difficult it is to develop a universal vaccine.  They have been working on a vaccine for HIV for more than 30 years and still haven't found one.
As I discussed in my previous post, Natural Immunity to COVID-19 is a Human Right, why wait for a vaccine when natural immunity is free, superior and available now.
The media is only focused on how many are dying even though they are still a very small number of the people who get infected.  Most of these asymptomatic carriers are not even included in the statistics due to the lack of testing.  When they are included they will probably lower the mortality rate to something around 1%.
Here is today's map from Johns Hopkins University.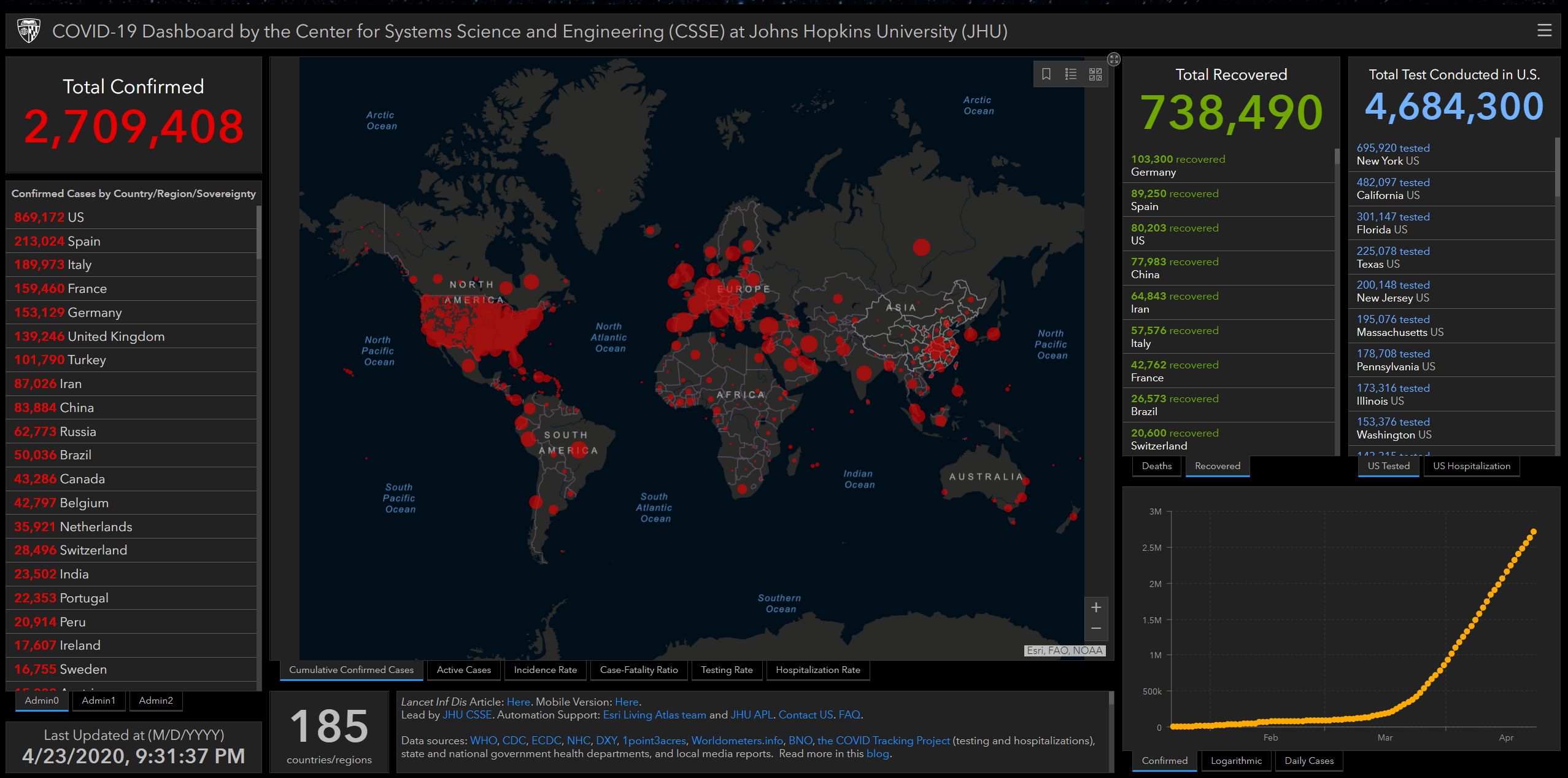 Thanks for stopping by and please listen to some of my music on your favorite streaming service or this site.